And the day came when the risk to remain tight in a bud was more painful than the risk it took to blossom.
― Anaïs Nin
Welcome to Supervision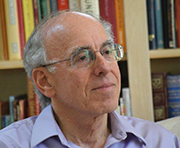 Being an intern brings many challenges, possibly more than anything you have experienced before. My primary goal is to help you navigate these challenges and make the internship a successful learning and growing experience. I hope that we'll gradually learn to know and trust each other. My intention is to be completely open and honest with you and I invite you to tell me if ever it does not appear to be that way. The supervisor is one of your primary resources during internship, and you are welcome to contact me any time with issues that arise in your practice.
Sources of Inspiration 
My work is inspired by various traditions, teachers, and mentors. Some examples are: Milton Erickson, C. G. Jung, Marion Woodman, Thomas Moore, Clarissa P. Estes, Stephen Gilligan, and Eric Greenleaf. Buddhist psychology, Greek mythology, and Jewish wisdom also inform and affect my work. My therapy and supervision style can be described as soulful, interactive, relational, experiential, solution oriented and transpersonal.
I supervise under the legal umbrella of several non-profit organizations:
Grateful Heart, Heart in Balance and the Center For Psychotherapy, Spirituality & Creativity.